Uttarakhand, referred to as the "Land of the Gods," has a captivating blend of magnificent natural landscapes and profound spiritual aesthetics. As the best time to visit Uttarakhand, September offers moderate climate, lush green surroundings, blooming flowers, and a multitude of intriguing displays of the state's rich culture and traditions. From the majestic Himalayas to the serene Ganga river, every corner of Uttarakhand unveils a distinct charm. This article provides you with 13 must-visit places in Uttarakhand during the alluring September.
Why is September the Ideal Time for Uttarakhand?
Often travellers ask, "Which month is best for Nainital?" or "When does snowfall occur in Uttarakhand?" Typically, Uttarakhand has a diverse climate due to considerable variations in altitude across the state. When it comes to experiencing the serenity and captivating beauty of Uttarakhand, September stands out due to the following reasons:
Monsoon Aftermath: The monsoon season, which usually ends by early September, leaves behind a fresh and vibrant landscape covered in lush green foliage and blooming flowers. This offers one of the most enchanting trekking experiences.
Moderate Climate: The weather in September is more manageable compared to the scorching summer heat or the biting winter cold. The average temperature ranges between 20-30°C (68-86°F) during the day, making it ideal for sightseeing.
Off-peak Season: Unlike the peak summer and winter months, September typically sees lower tourist influx which means fewer crowds and better deals on accommodations and flights.
Multitude of Festivals: Being the season of festivals, the atmosphere is filled with spiritual energy, accompanied by elaborate rituals, traditional music, and dance performances.
Now that you understand why September is the best time to visit Uttarakhand, let's discover the mesmerizing places you must visit during this time.
Enthralling Locations in Uttarakhand for a Refreshing September
As you plan your tour to Uttarakhand in September, keep in mind that how many days you'll need for Uttarakhand depends largely on which places you decide to explore, whether you plan to dive deep into the culture of the region or just simply let nature take its soothing course. Here's a list of 13 places that you must add to your bucket list.
Note: This list is in no particular order. All places offer unique experiences that are equally rewarding.
Nainital: Nainital, also known as the 'Lake District of India,' is one of the mesmerizing hill stations of Uttarakhand. With its emerald green lakes, ancient temples, and captivating mountain ranges, Nainital is a popular destination among both nature lovers and spiritual seekers. September, with its balmy weather and clear skies, offers ideal conditions for boating in the Naini Lake or hiking in the nearby terrains. The bustling town marketplace, filled with local handicrafts and produce, adds to the charm.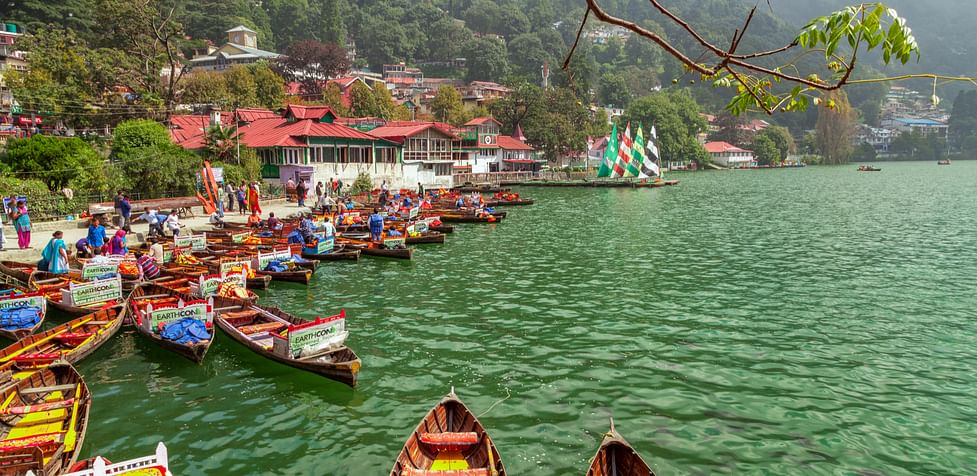 Mussoorie: Known as the 'Queen of Hills,' Mussoorie is another hill station jewel in Uttarakhand. Its breathtaking views of snow-clad mountains and sprawling Doon Valley make it a favorite among landscape photographers and nature enthusiasts. In September, the pleasant climate makes walking down the famous Mall Road an enjoyable experience. Visiting the enchanting Kempty Falls is something you wouldn't want to miss.
Jim Corbett National Park: If you're a wildlife enthusiast, Jim Corbett National Park opens its gates to the Jhirna zone in September. It's an opportune time to set out on safari rides and witness the rich, diverse flora and fauna, including the majestic Bengal tiger, the park is home to.
Rishikesh: Branded as the 'Yoga Capital of the World,' Rishikesh offers a blend of spiritual and adrenaline-filled leisure. In September, the holy Ganges River is at its full glory, making Rishikesh one of the best places for white water rafting in India. Simultaneously, the peace and tranquillity at numerous ashrams and yoga centers offer sanctuary for those seeking to realign their spiritual energies.
Auli: If it's alpine meadows and snowy mountain ranges you crave, Auli, the 'Switzerland of India,' is your go-to September retreat in Uttarakhand. Cable car rides provide stunning panoramic views of Nanda Devi, Kamet, and other Himalayan peaks. Trek lovers can hike the Kuari Pass trail to further indulge in the mountainous beauty.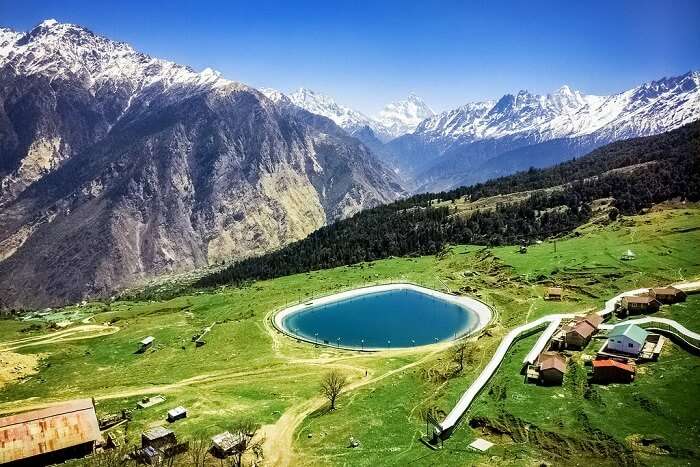 Each of these places embodies a facet of Uttarakhand's multifaceted character. Whether it's the mesmerizing beauty of the Himalayas, the serenity of the rivers, the rich wildlife, or the profound spirituality and vibrant culture, a tour to Uttarakhand in September promises to offer experiences that would resonate with your wanderlust.
So, what are you waiting for? With the authentic information at your fingertips, kickstart your planning now. Experience the Land of the Gods in its full glory, and have a memorable September journey in Uttarakhand. Remember, every moment spent in Uttarakhan in September is a moment well-lived!
How Many Days are Enough for Uttarakhand?
Choosing the perfect duration for a trip to Uttarakhand depends on many factors like your travel pace, the areas you wish to explore, and the type of activities you enjoy. But ideally, a journey of about 7 to 10 days allows for an immersive experience. You can explore the state's mesmerizing landscapes, steep yourself in its rich culture, and partake in a plethora of adventure activities. This duration also allows sufficient time to unwind, soak in the serene ambiance, and genuinely connect with the 'Land of the Gods.' Prioritize your destinations and plan your itinerary wisely to make the most of your Uttarakhand sojourn.
Experiencing the Seasons: Understanding the Hottest Month in Uttarakhand
Uttarakhand, with its renowned temples, picturesque locales, and the majestic Himalayas, undergoes profound seasonal changes. While winter brings frosty temperatures, summer sees a rise, making every month unique for different activities. As a potential visitor, you may wonder, "Which is the hottest month in Uttarakhand?" The answer is May, when temperatures can reach up to 40°C (104°F). As the mercury rises, the landscape transitions, offering visitors a different perspective of its beauty. However, despite the heat, Uttarakhand's higher altitude regions like Nainital, Mussoorie, and Auli provide a cool retreat ensuring there's always something to experience in this traveler's paradise year-round.
What is the Best Time to Visit Uttarakhand?
Immerse yourself in an unforgettable journey to Uttarakhand, the "Land of the Gods". Being best visited in September, it offers a moderate climate, lush greenery, blooming flowers and a rich cultural atmosphere that perfectly captures the essence of this incredible place. You can indulge in the serenity of age-old spiritual sites or venture into the majestic Himalayas. This time of year also welcomes the festivities and cultural practices unique to Uttarakhand, allowing you to immerse in local traditions. By choosing this optimal season, you can avoid the crowds and secure great travel deals. Begin your adventure and let Uttarakhand's natural beauty and spiritual aura captivate your senses.